7th March 2022
To our friends, partners, clients & contributors,
IMPORTANT UPDATES ON EPIC HOMES & INVITATION TO CONTRIBUTE TO EPIC'S OPERATIONAL FUND
We at Epic would like to thank you for being one of the main reasons why we have been able to make a difference in impacting communities. Because of you, we are able to continue to empower people to provide safe homes for marginalized communities. While COVID-19 may have turned the world upside down, because of incredible supporters like you, the year was nevertheless a resounding success. We were able to support the Orang Asli communities with various projects that ensured they were able to bounce back from the pandemic challenges.
Entering 2022, there are several major updates that we would like to bring your attention upon:
1. Changes in Epic Home Build Formats (2022)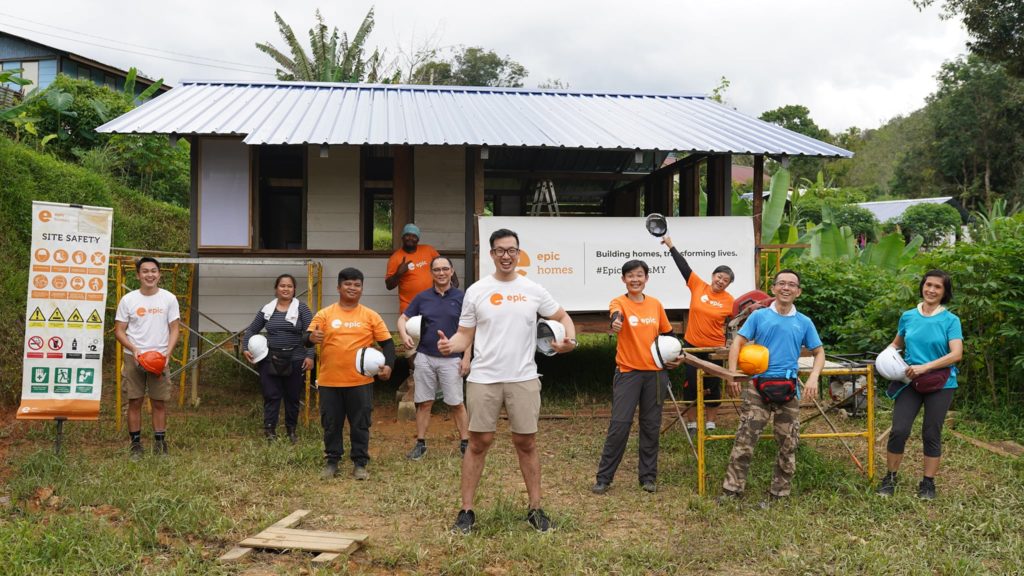 Volunteer Builds
The Epic Homes team will be implementing a new standard of operation subject to change upon each build's feedback as we look to continuously evolve & improve. As the safety & welfare of both the participants & the local community continues to be our priority in these trying times, we will be implementing the following:
Instead of the standard 30 volunteers, only 15 volunteers are allowed per build until further notice.
In addition to that, each build will be accompanied by a total of 5 core team members, that includes 1 Master Builder, 3 Specialists & 1 Experience Coordinator.
For every build, the structure will be completed beforehand by a Local Builder team, while the wall, floor & roof team will see no major changes.
These changes are meant to reduce overcrowding & also the risk of spreading COVID-19.
In the event that an Epic Home is not completed in the stipulated time, the homes will be completed by the Local Builder team.
---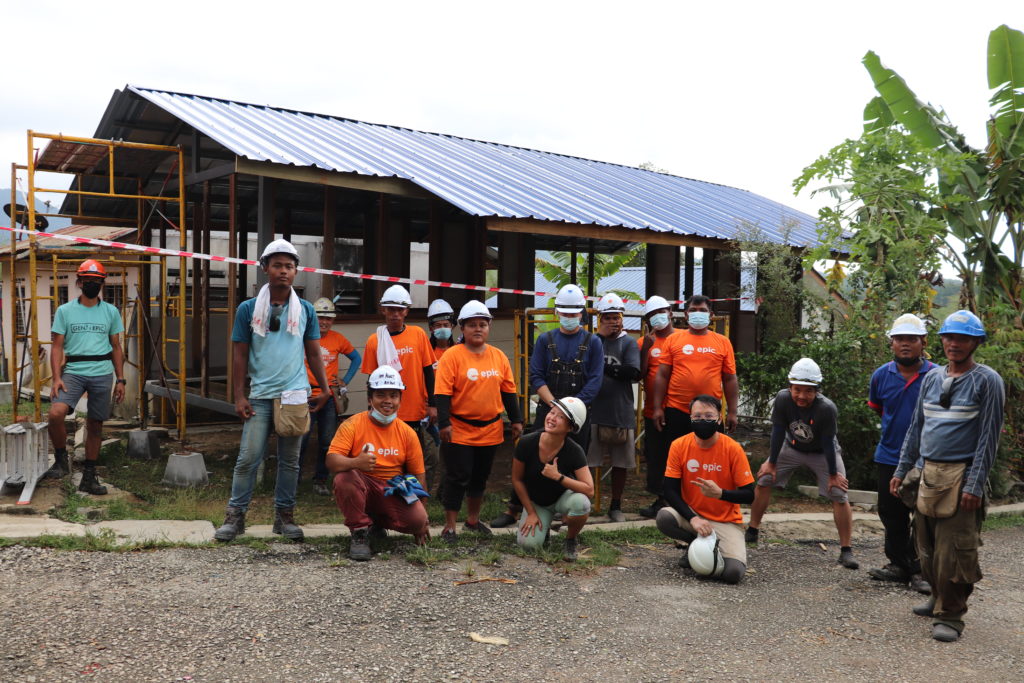 Orang Asli Builds
In the past two years, since the pandemic hit our country, we had to pause all volunteer builds. While many of us were confined within the comfort of our homes. Unfortunately, many of our Orang Asli friends were locked down in unsafe housing conditions. Knowing that, we had to try a different approach of getting homes to them which involved training teams of builders composed of locals from within the Orang Asli communities. Over the past two years, 11 Orang Asli builders completed the Orang Asli Builder Scholarship (OABS) programme that resulted in two Local Builder teams. During their training, they were trained with the technical & management skills required to lead the building of Epic Homes. Although this approach reduces the chances for urban & rural communities to meet, it provides opportunities for local leaders to mobilise their neighbours to help one another, develop new skills & supplementary income to their households. So far, the Local Builder teams have already built 7 Epic Homes, repaired 27 homes, and are prepared to ripple the impact to neighbouring villages as well.
We are happy to announce that we are now open for sponsorships on homes built by Local Builder teams. If you are interested in sponsoring homes while contributing to their income, please reach out to Munirah at [email protected]

---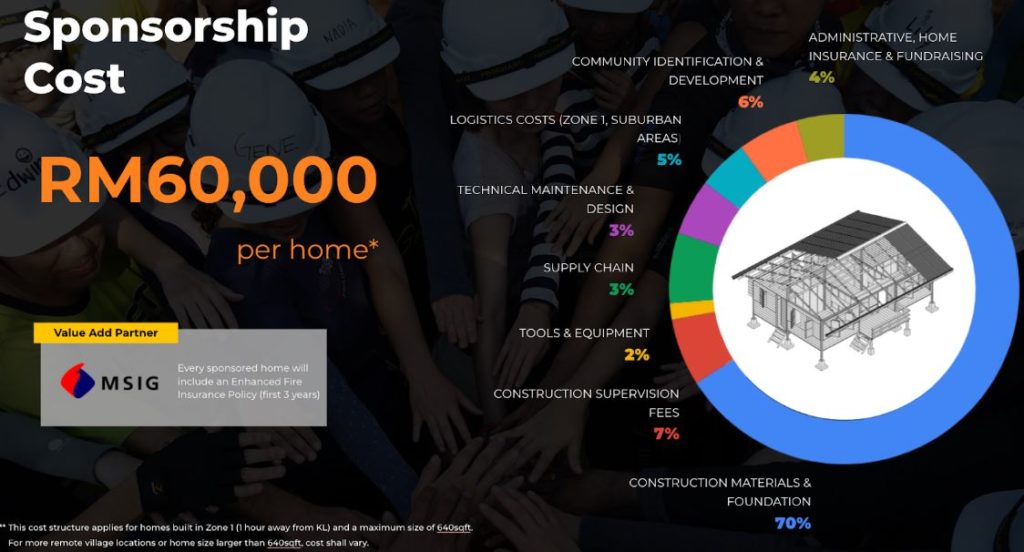 2. Revision in Epic Homes Sponsorship Package
In this unprecedented time, we strive to best serve you & the community. Recently, we witnessed price inflation locally with build & construction materials. Naturally, this has impacted the cost of materials for Epic Homes. For that we have had to revise the cost structure for the Epic Homes Sponsorship Package from RM50,000 to RM60,000, an average increment of 13%. This change will take effect this March, 2022. For further information, the revised cost structure includes:
Direct Costs (Standard 6-module Asli Home)
– Cost of Construction Materials & Foundation – RM41,000.00
– Site Preparation & Foundation – RM400.00
– Construction Supervision Fees – RM3,050.00
– Tools & Equipment – RM1,000.00
– Supply Chain Planning – RM870.00
– Electrical Installation & Fittings – RM3,030.00
– Design & Technical Maintenance – RM2,050.00
– Logistics Costs (Zone 1) – RM2,530.00
– Admin & Operations – RM6,030.00
TOTAL – RM60,000.00
Note: The costs mentioned above are not inclusive of Volunteer/Local Builder Mobilisation Fee.
---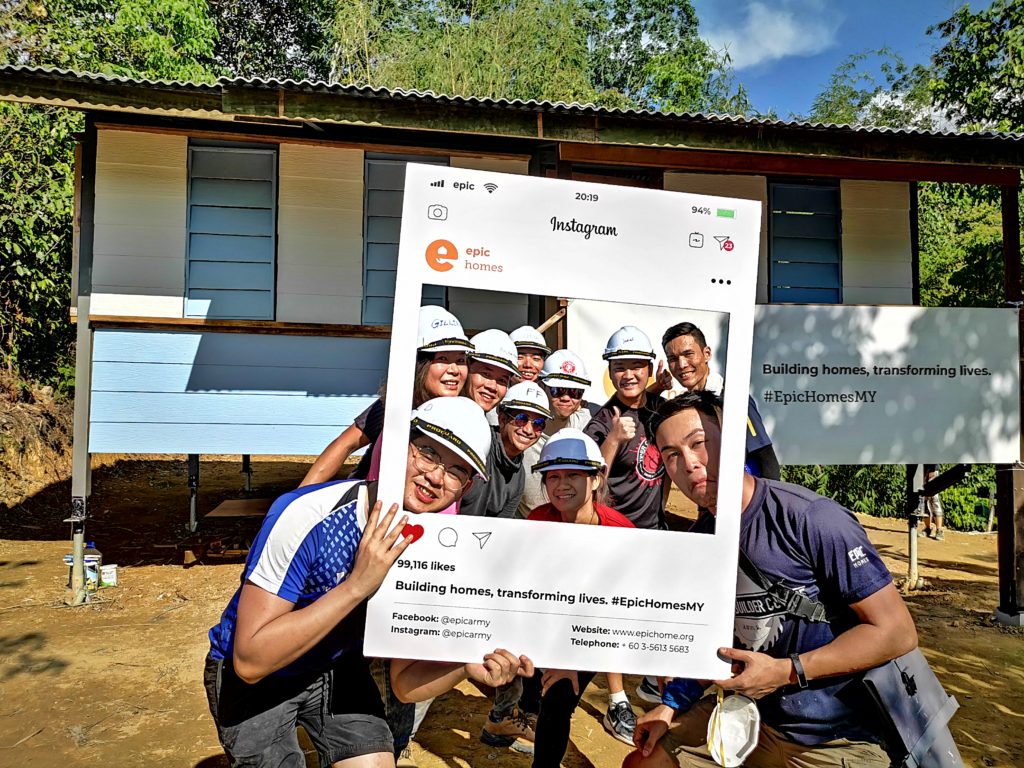 3. Contribute to Epic's Operational Fund
As a social enterprise, we had pride ourselves on being able to sustain our overhead costs throughout these years via team building activities such as Epic Homes. Since the pandemic, we have unfortunately had to pause all teambuilding & physical volunteering activities, thus disrupting our ability to cover our operations budget. Nevertheless, we have not given up & in fact have grown in commitment to our cause than ever before. We have expanded our projects beyond Epic Homes, providing development solutions to the community in need that include basic infrastructure enhancements, access to economic opportunities & alternative education. Within a short period of time, we have achieved so much & we believe that we can do more.
Moving forward, we would like to invite you to contribute to the epic operational fund with the purpose of seeking your participation in funding our overhead costs – costs that include office rent, staff salaries & benefits, transportation & more. By committing multi-year support for operations funding, that will enable us to plan for the future, creating efficiency in our missions & vision. Like any other company, we need visionary investors who believe in & support our cause, so we can stay focused on what matters most: developing more Epic people! Since we can't offer stock options or the promise of a big buyout to our generous investors, our ROI will be measured in the number of people whose lives are transformed & supported. To support this, please visit www.epichome.org/donate.
We hope to continue our excellent relationship with you & your organisation, and assure you our quality of service will reflect a similar increase.
Should you have any further inquiries, you may direct the questions by emailing us at [email protected]. We are grateful for the support extended to Epic, and we wish to continue to serve you in the future.
Best regards,
John-Son Oei
President,
Epic Society